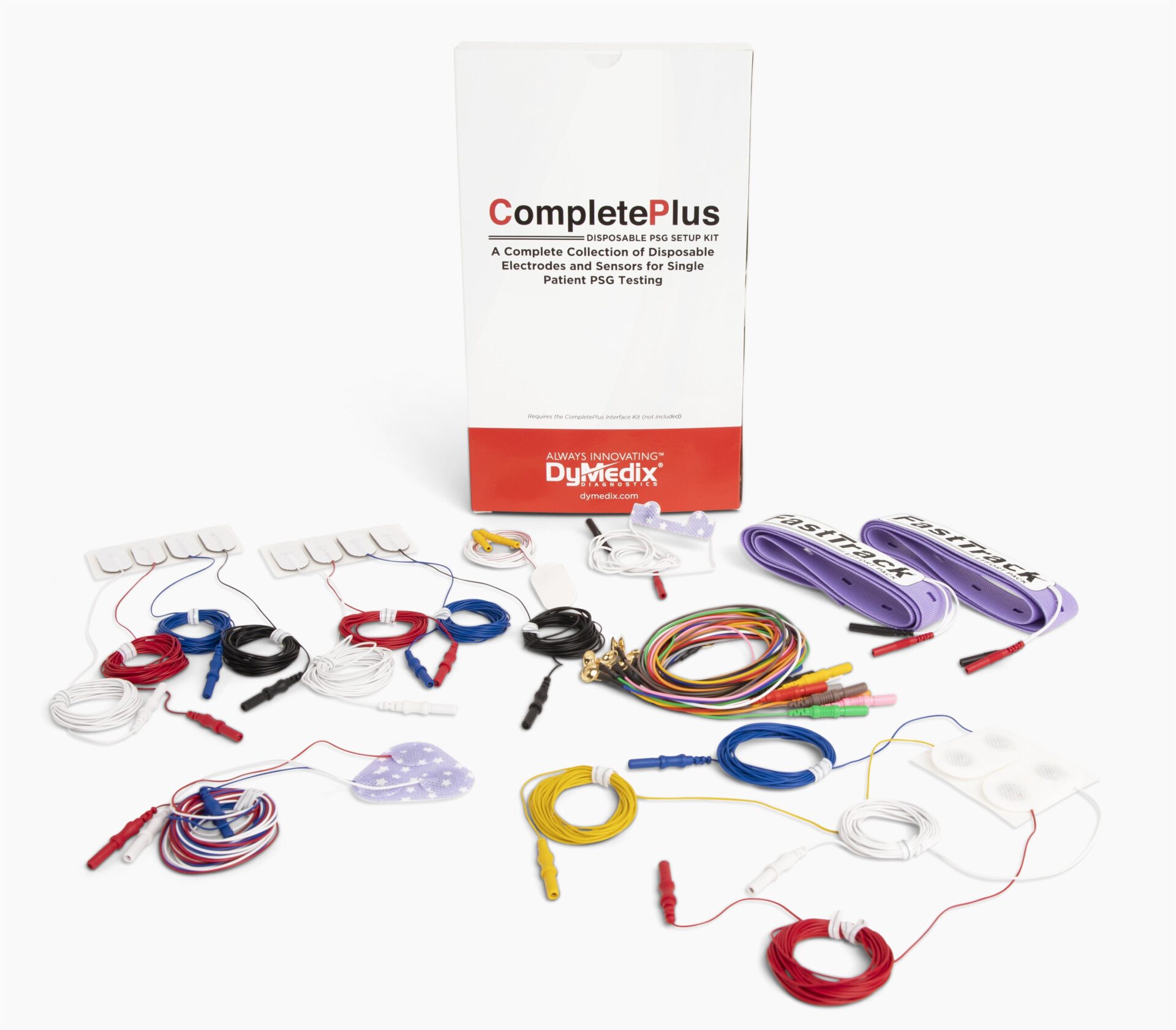 A complete collection of disposable electrodes and sensors for single patient PSG testing.
A perfect infection control solution for sleep labs. Say goodbye to harsh chemical soaking and cleaning of sensors. Save technologist time and cleaning expense. Much easier to track—and maintain sensor inventory! Sold individually or 20 and 40-kit boxes.
Requires a CompletePlus Interface Kit.
WHAT'S INSIDE
Biopotential Electrodes
TriplePlay Airflow Sensor
AccuSnore Sensor
PrecisionGold Disposable EEG Electrodes
TripleChin EMG Patch
MotionWave EMG Patch
FastTrack Effort Pack  or  PerfectFit 3D Effort Belts
Please choose the options below for your CompletePlus Kit part numbers and descriptions